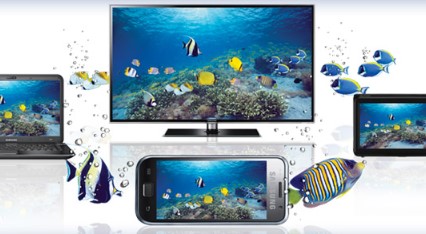 Looking for a sim card for your new Samsung mobile? Check out our free sim deals to get you going.
How to get your Samsung discount
Click on the ´Get Deal´ button and follow the link to the Samsung website.
Notice the ´Welcome Networks EPP´ text on the top of the screen, this means the goods are already discounted.
Start browsing through the appliances, and once you find something you'd want to buy, click on it to see its specification, or choose the ´Add to Cart´ button below. Discount will be auto-applied to the prices.
To review your basket, click on the shopping cart icon in the upper right corner. Review your order summary and choose the ´Checkout´ button below.
Fill in your contact information and continue to the delivery and installation. Click ´Continue´ and choose a payment method. You can pay your order with all major credit and debit cards or you can use an existing PayPal account. Fill in all the required payment information and place your order.
More appliances brands similar to Samsung
About Samsung
Samsung was founded in 1969 as Samsung Electric Industries Co Ltd. It's the world's largest manufacturer of mobile phones and smartphones, as well as a major manufacturer of electronic components for various clients including Sony, Nokia, HTC, and Apple. Over the years, Samsung has been recognised as an industry leader in technology and is today known as one of the top 10 brands.
The company is headquartered in Samsung Digital City, Suwon, South Korea. It has sales networks in 80 countries and employs more than 300,00 people.
Samsung strives to enrich people's lives with its innovative technology and products and create a better world full of digital experiences. It explores new areas, such as healthcare and automotive electronics, and continues to grow.
If you need a product repair or just a piece of advice, contact one of Samsung's authorised support centres. There are more than 100 of them across the UK. 
Samsung offers electronic devices from four major areas - digital media (laptops, printers, TVs, DVD and MP3 players, as well as home appliances such as refrigerators, air conditioners, washers, microwaves, and more), semiconductor (semiconductor chips, smart cards, DVD/Blu-ray discs, and more), telecommunication network (fax machines, mobile phones, mobile intelligent terminals (MITs), satellite receivers, and more) and LCD digital appliances such as TFT-LCD and OLED panels for televisions, laptops, and desktop monitors.
Looking for similar products?
If you're interested in more similar products, check out the TroopScout's military electronics discounts section. There you'll find lots of discount codes applicable to wristwatches, mobile phones and more. Get the latest electronic devices at the best possible prices. TroopScout also offers a wide range of other military discounts you should check out and use to save some pennies and pounds.
Deal Terms
See the deal provider's website for terms & conditions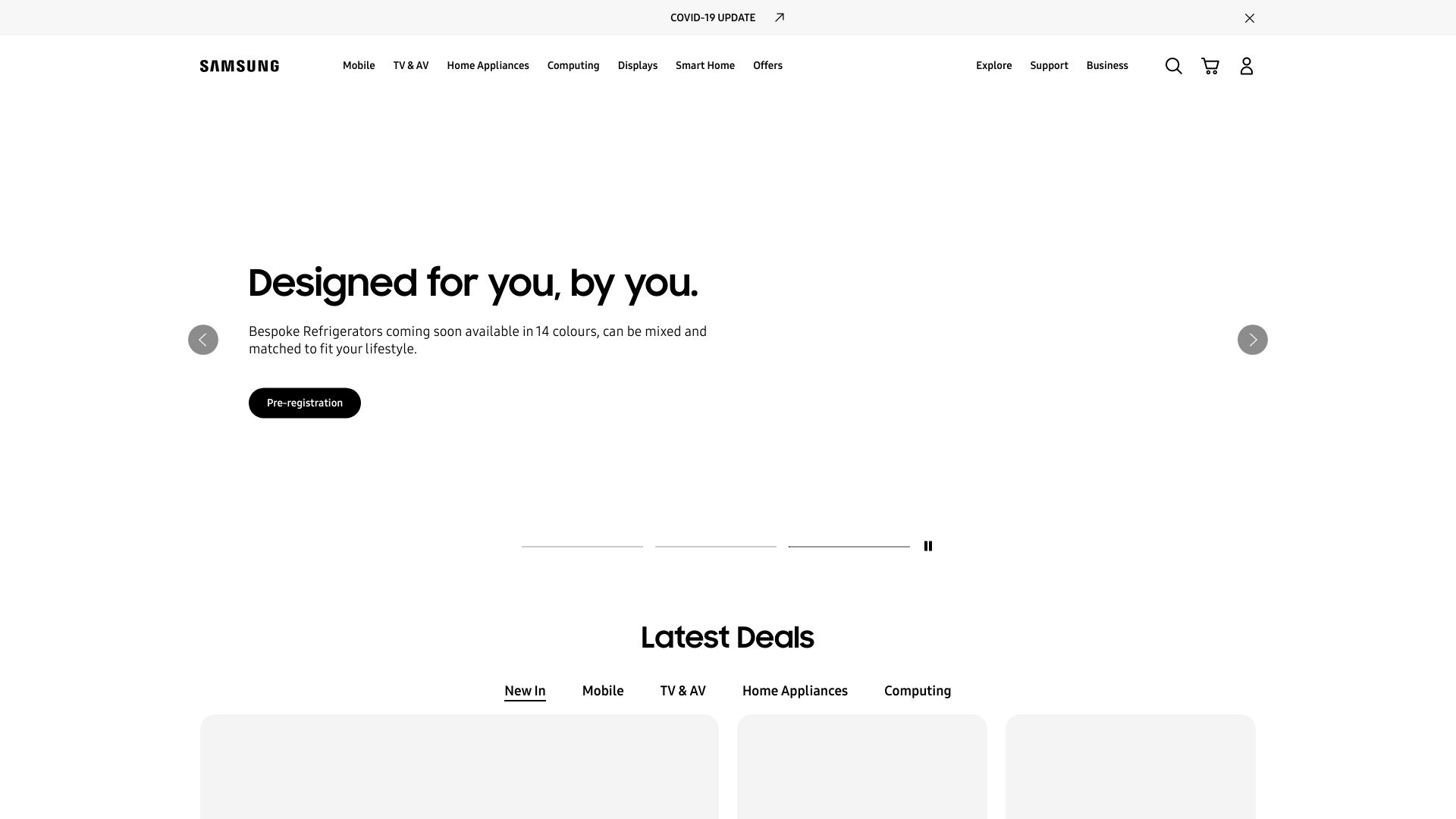 Similar deals to Samsung


HEATABLE
Exclusive £120 off new boilers (members only)
Heatable is a boiler buying service that guarantees you the best price on your new boiler. They don't just sell boilers; they also install them within 24 hours of purchase, and the Heatable customer care team are always at hand to answer any questions or queries. In addition to the best price, make sure to click "Get Code" to receive an exclusive armed forces discount code of £100 extra off any new boiler today!