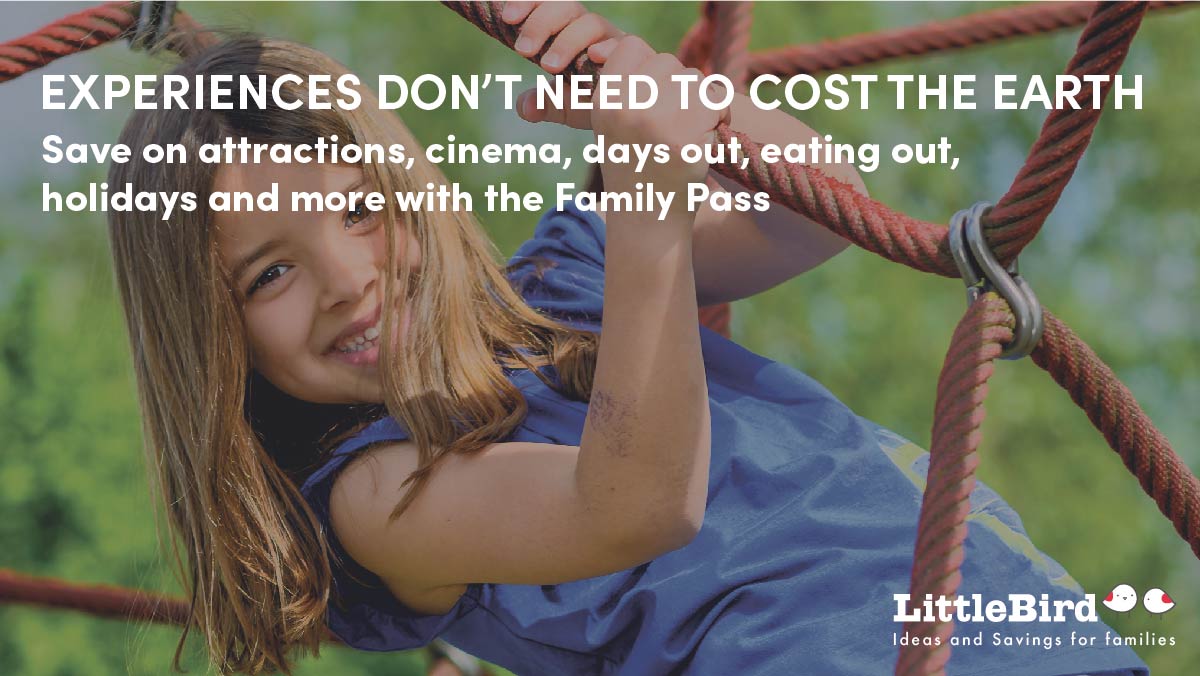 Related discount: If you're looking for a fun way to teach your child the value of money and the importance of saving, why not try RoosterMoney? It's a money-managing app for families with kids, and with our Rooster Money discount code, you'll get a 30-day free trial, as well as a 20% off Rooster Card, a prepaid Visa debit card for kids.
How to get your Familly Pass and use your LittleBird promo code
Click on the 'Get Code' button, copy your LittleBird promo code, and go to the LittleBird website.
Log in to your LittleBird account or create a new one if you're new to LittleBird (you'll need Family Pass to unlock some offers).
To get your Familly Pass, choose the red 'Get Family Pass' button from the menu and click on the 'Try Now For £1' button to join (or you can first watch the video). Enter your name, email address, and password, and click on the 'Join Now' button below, or connect your LittleBird account with Facebook.
Choose a way to pay, and enter your card details or continue to PayPal checkout depending on the payment method you've chosen. Tick that you've read and agreed to the LittleBird Terms & Conditions, and click on the 'Confirm' button below.
Find an offer you'd want to buy, read its description, and click on the 'Buy Now' button on the right. Choose your options and click 'Continue'.
Enter your billing details, and choose your payment method. Click on the 'I have a promo code' link below your order total. Paste your LittleBird promo code and click on the 'Apply' button next to it.
More day trips brands similar to Little Bird
About LittleBird
LittleBird was founded in 2011, by two mums, looking for a way to save on kids activities. Get your Family Pass and enjoy access to handpicked activities, events, educations, family breaks, child-friendly restaurants, and more.
LittleBird app
Download the LittleBird (currently available on the App Store), and access LittleBird offers anytime, anywhere. The app makes finding offers near you easy.
LittleBird delivery
Each supplier will decide which delivery method he'll use as well as whether you'll need to pay for the postage or not (you'll find this information on the product detail page before you make a purchase).
LittleBird refund
Whether you can get a refund or not depends on the supplier. You should contact LittleBird first, and they'll get in touch with the supplier for you. If the event you bought tickets for has been cancelled, you'll get a full refund from the event organiser.
LittleBird reviews
Based on 1,500 reviews on Trustpilot, LittleBird is rated as excellent and has a TrustScore of 4.7/5.
Deal Terms
See the deal provider's website for terms & conditions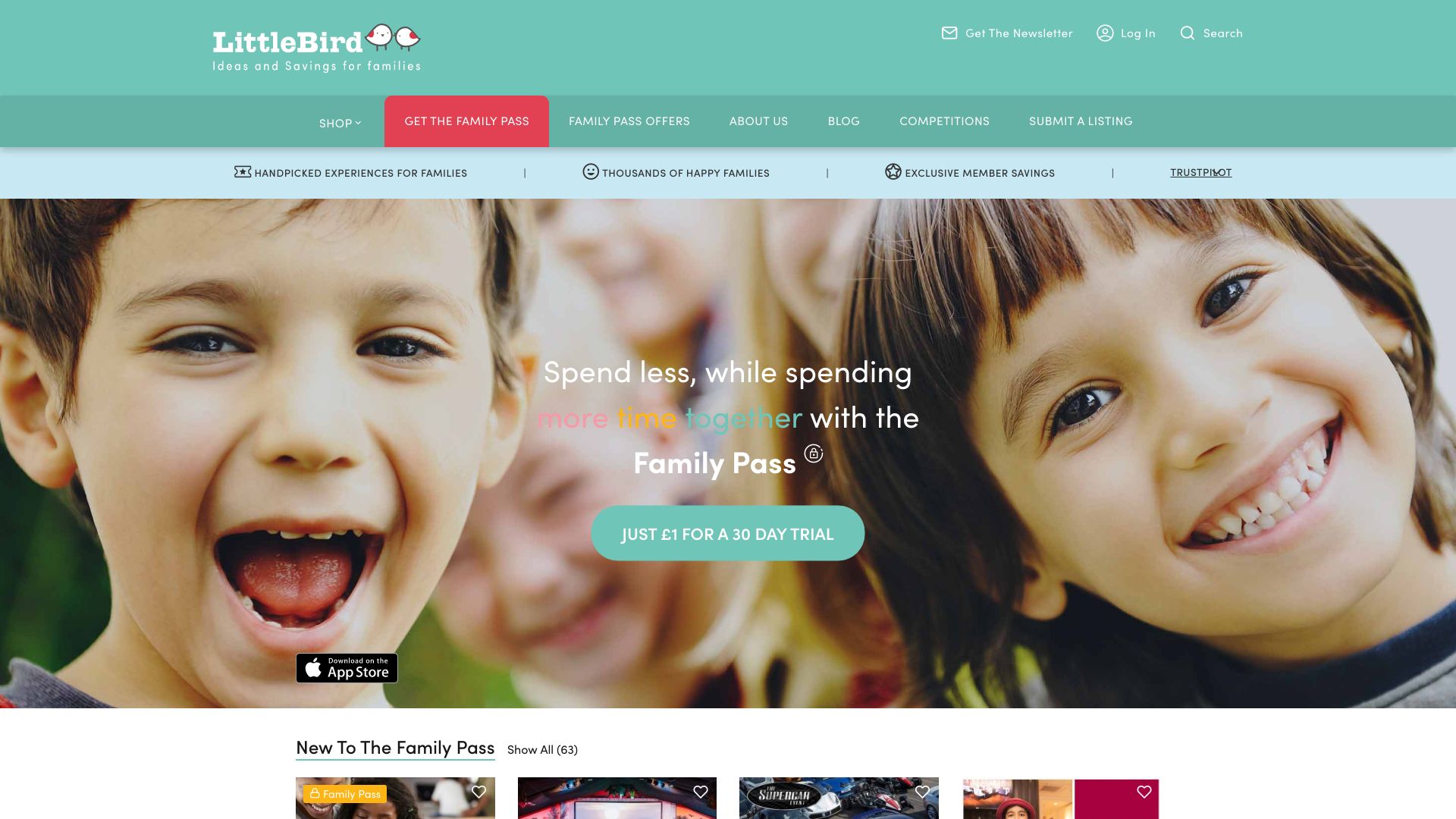 Similar deals to Little Bird


GO APE
15% off your next booking