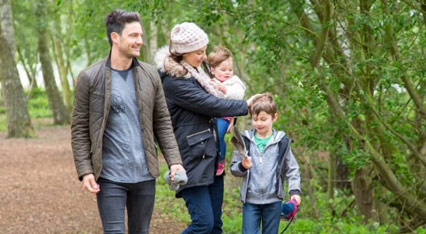 10% off all dates including the peak season too! (June, July & August).
Relax and get away from everyday life with a choice of holidays with some of the great discount codes available. With a range of different types of accommodation you could be enjoying views across Snowdonia from a luxury lodge or gazing out over the ocean from Whitecliff Bay. Away Resort has an incredible range of holidays which are suitable for the whole family.
How to use your Away Resorts discount code
This fabulous military discount will slash the cost of your holiday, whenever you decide to go. It doesn't matter if you aren't part of the UK Armed Forces or whether you have a military affiliation, as this promo code is available to all TroopScout users.
When you're ready to book your getaway, click "get code" on TroopScout. This will provide you with the voucher code to access the discount, and open up the website for Away Resorts.
Once you've chosen your holiday and added it to your basket, just enter the code when you reach the checkout. The discount will be automatically calculated and deducted leaving you with more money in your pocket to enjoy your getaway!
For full terms and conditions please refer to the Away Resorts website.
More holidays brands similar to Away Resorts
About Away Resorts
Away Resorts is a park operator in the UK with six locations to choose from: Lincolnshire, Hayling Island, Essex, Isle of Wight, North Wales and Hampshire. Each resort is a harmonious blend of picturesque scenery and fun activities so whether you want to take things easy or enjoy a jam-packed break, you'll enjoy your time.
With some of the best facilities you'll find in any holiday park, Away Resorts has scooped an array of accolades and awards, making it one of the popular providers of UK family holidays.
Great products at low prices
When you're booking a larger cost item such as a holiday, 10% off can save you a considerable slice of cash. Whether you're travelling off peak or in peak season you'll discover Away Resorts has a fabulous selection of resorts and accommodation so you're certain to find a place you like.
Away Resorts is a champion of UK holiday resorts, offering the best from around Britain. With caravan parks, canvas villages, hot tub holidays, luxury lodges and chalets, you can choose the type of getaway that you've been yearning for.
If you're bringing the whole family, chalets offer a perfect balance between comfort and cost, providing plenty of extras without breaking the bank.
For those seeking a luxury getaway, Away Resorts have exclusive accommodation options in quieter surroundings for a calming sanctuary that's just a short distance from the action.
Whether you're looking for affordable Easter breaks for the family, a romantic weekend away or a summer holiday for the whole family, you'll find lots of choice with Away Resorts.

Discover more getaways
Here at TroopScout we're always working hard to bring you the best options and we've got a selection of other
holiday accommodation
and travel breaks for our members to enjoy. From Airbnb to Booking.com, you'll be able to browse to find the offer that gives your party the best deal.
The secret to a fun holiday is making sure everyone is entertained and we can help you with that too. While you're sure to discover lots of activities that you can enjoy for free, such as visiting the beach, we've got lots of military discount codes for all kinds of
days out, activities and transport
around the country.
Don't book anything without checking TroopScout first as we could save you serious money with our voucher codes and offers. Remember to check the eligibility criteria for each deal, as some are only available to site users who have an affiliation with the UK Armed Forces.
Deal Terms
For full terms and conditions please refer to the Away Resorts website.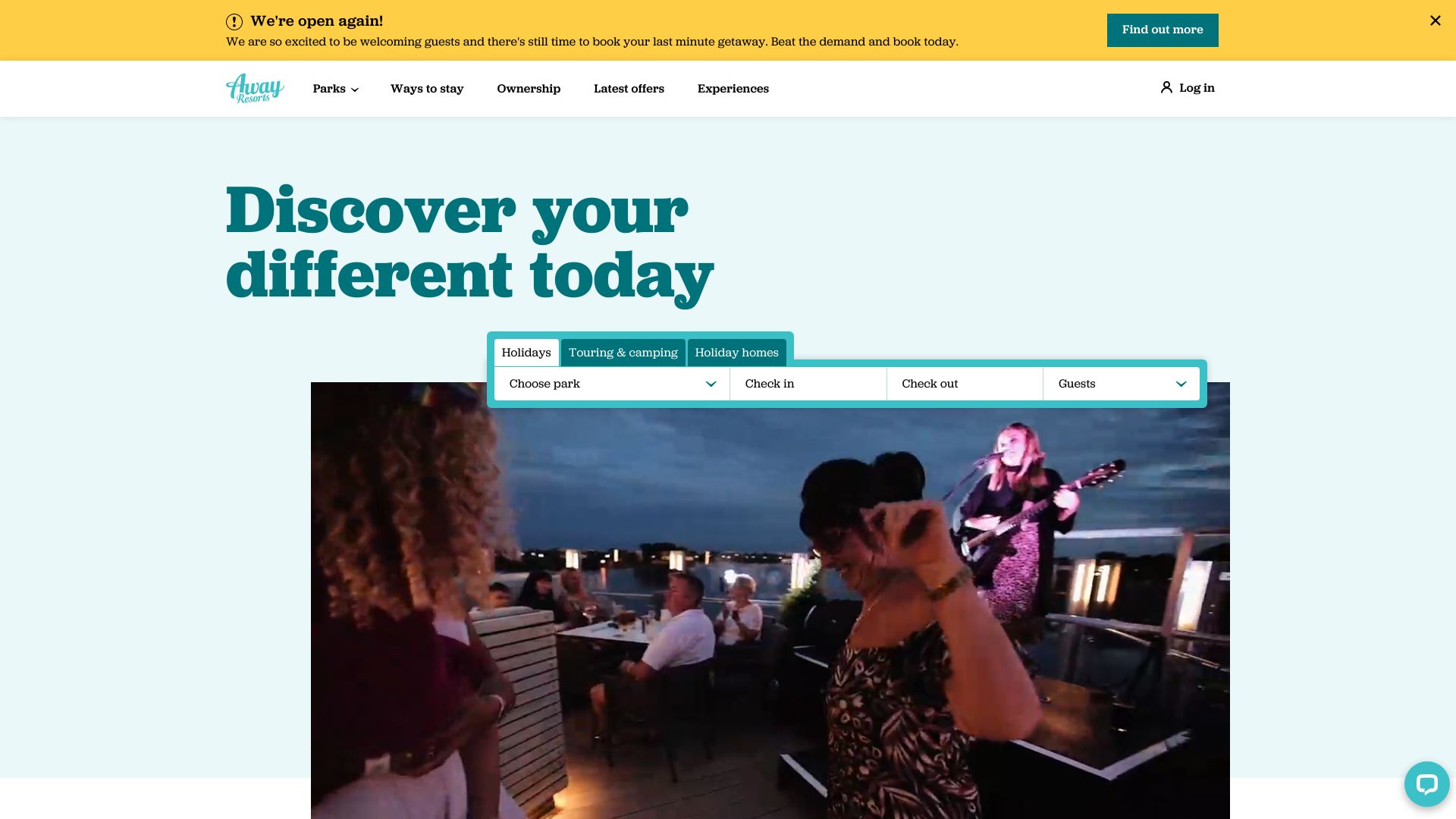 Similar deals to Away Resorts

LETSGO2
Exclusive £50 off all bookings


EASYGUIDE
Exclusive 12% off activities and attractions