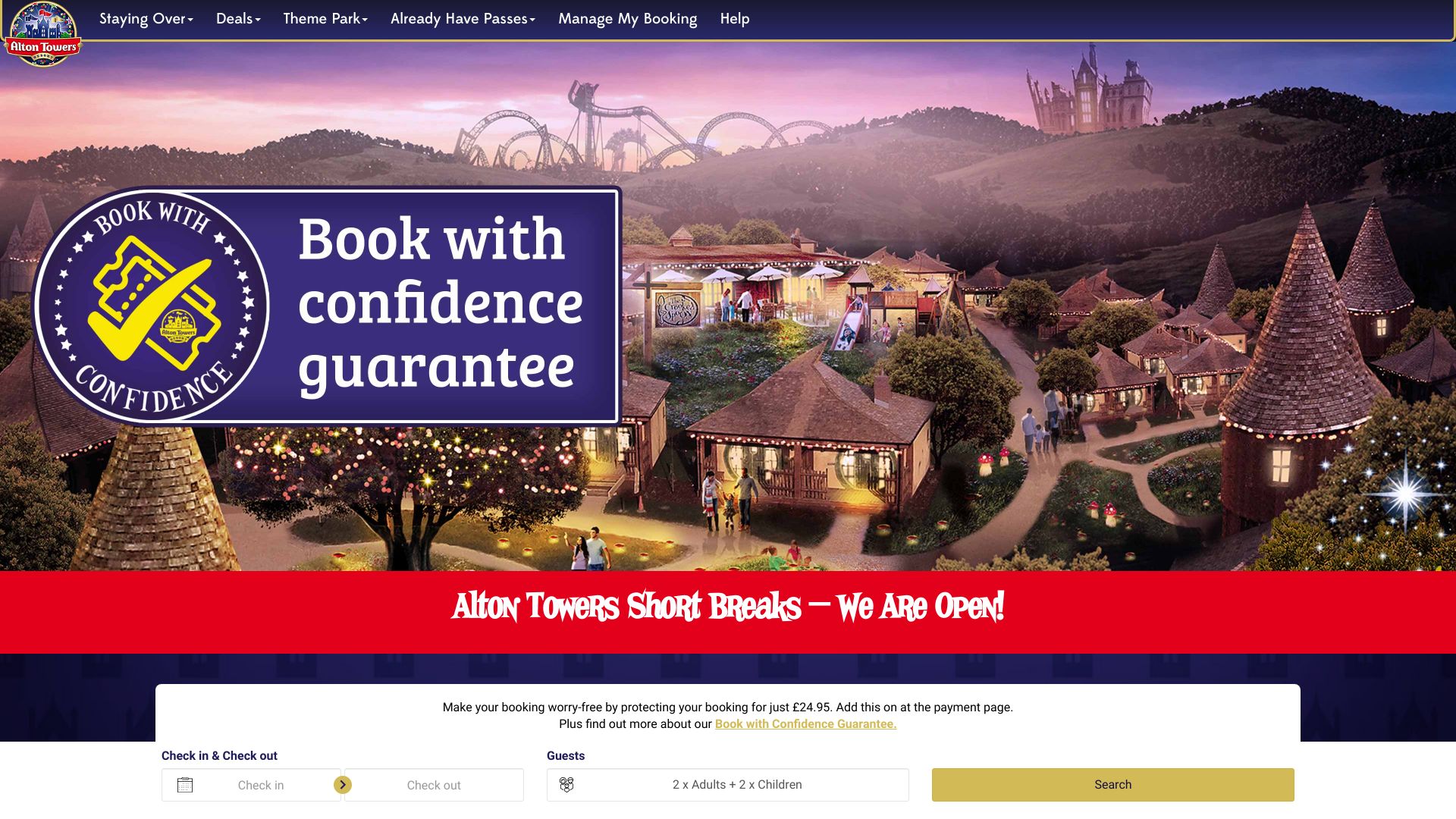 Do you fancy treating the family to an overnight stay at the top theme park in the UK? TroopScout have got a great military discount which means you can now enjoy a second day in the park completely free of charge.
Enjoy more fun time for less with our promo code which entitles you to a second day entry for free into the park with Alton Towers Holidays. Experience the amazing themed hotels onsite with an overnight stay that you'll never forget.
About Alton Towers
Alton Towers wasn't always the adrenaline-pumping theme park for which it is famous for today. Not many people realise that Alton Towers has been a presence in the local area for centuries, originally starting out as a heritage site. Ledgers suggest that the first tower dates back to the 18th century and it gradually evolved to become a beautiful building and garden. Features such as the Pagoda Fountain still charm visitors to this day, retaining some of the original features of this historic landmark.
However, the vast majority of visitors arrive at Alton Towers looking for fun and thrill-seeking rides, and these are available in abundance. With more than 50 rides, Alton Towers is undoubtedly the number one theme park in the UK with something for the whole family.
Some of the biggest and terrifying rollercoasters and rides can be found at Alton Towers but it's not all about making your heart thump out of your chest. Younger members of the family will find there are large areas of the park dedicated to them, with gentler themed rides with characters they'll instantly recognise. There's also a waterpark which is the perfect place to cool down in warmer weather and a 9-hole golf course if you want to enjoy some more peaceful leisure time.
Alton Towers is such an enormous park, many visitors feel that they can't do it justice in a single day trip. For those that want to stay overnight, rather than heading out of the park it's possible to enjoy a stay in a themed hotel onsite. This can make the visit feel incredibly special with a choice of wonderful themed rooms and suites, all set in the spectacular Staffordshire countryside.
More package holidays brands similar to Alton Towers Holiday
Who can benefit from our Alton Towers Holidays military discount?
All TroopScout members can claim this top voucher code. When you claim this deal you can enjoy a second day free at Alton Towers, so why not enjoy the fun for a little longer?
You can find the full terms and conditions relating to this discount available on the Alton Towers website.
Enjoy more fun times
TroopScout have got lots more money-saving deals on
holidays and travel
, whether you're looking for a short break away or something a little longer. Our
military discount hotels
will allow you to indulge in a little luxury that doesn't break the bank with fabulous savings that you'll love.
Similar deals to Alton Towers Holiday


LETSGO2
Exclusive £50 off all bookings