Looking for more discounts on similar products? Take a look at Allplants and Swisse Me. With our military exclusive Allplants discount code, you'll get £10 off your first box, or use our military exclusive Swisse Me promo code to save 20% off all orders.
How to use your MYO Plant Nutrition coupon code
Click on the 'Get Code' button on the right. MYO Plant Nutrition website will open in a new tab and a pop-up window with your MYO Plant Nutrition coupon code will appear. Copy the code and proceed to the website.
Click on the menu at the upper right corner of the website and select 'Products'. Select the product category on the left. Choose a flavour and click on the 'Add to Bag' button below. Once the product is in your bag, you'll see a number at the upper right corner of the website. Click on it and select 'Checkout'.
Select your checkout method (login if you already have an account). Paste your MYO PLant Nutrition coupon code below and click on the 'Apply Coupon' button next to it.
Once your coupon code is applied, enter your billing (and delivery) address below, review and pay. To pay, you should click on the 'Go to Payment' button below. Enter your card details and pay.
More protein brands similar to MYO Plant Nutrition
About MYO Plant Nutrition
MYO Plant Nutrition is a London-based brand that combines high-quality plant ingredients with cannabinoids and active ingredients to create functional and performance-led nutritional supplements that will help you perform and recover. There are four products to choose from, depending on whether you need to rebuild, repair, reset, and rebalance.
Rebuild - six-plant Protein Powder, comes in two flavours, chocolate and vanilla (it's Keto-friendly)
Repair - BCAAs, CBD, Glutamine blend, comes in two flavours, mixed berry and pineapple & peach
Reset - Clean Greens + CBD
Rebalance - CBD Oil, comes in two flavours, citrus and mint
MYO Plant Nutrition delivery
If your order is over £40, it'll be delivered free of charge. If your order is under £40, the delivery charge will depend on the country you're ordering to. If ordering to the UK or Isle of Wight, your order will arrive for free, as well. For Northern Ireland and Scottish Highlands, you'll be charged £9.80, while for Guernsey, Jersey, Isle of Man, Scotland, and Scilly Isles you'll be charged £14.10. Orders are shipped and delivered Monday to Friday. The delivery time will depend on the destination.
Deal Terms
Full priced items only.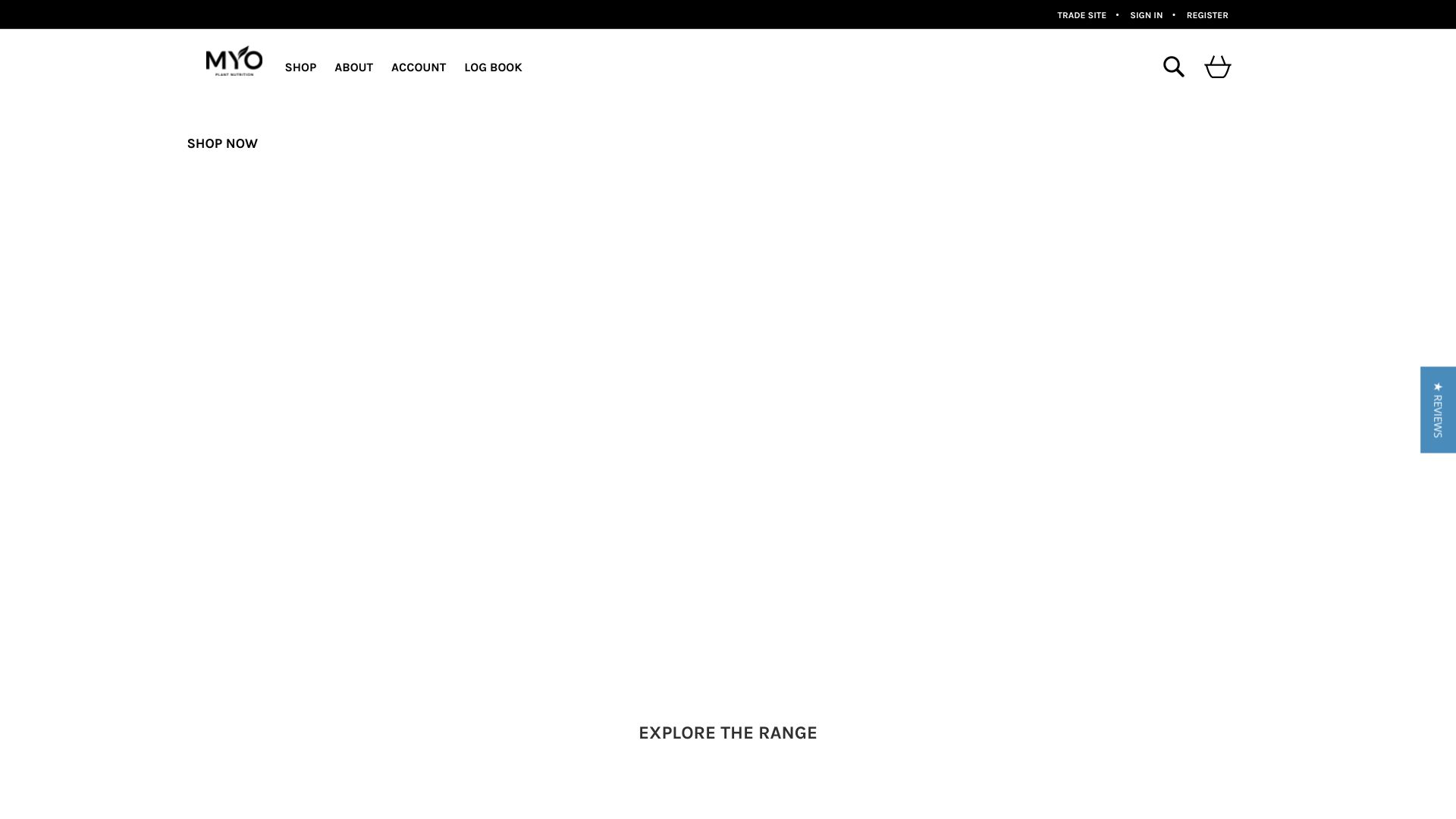 Similar deals to MYO Plant Nutrition