Looking for similar products? With our exclusive Perricone MD discount code, you'll get 15% off your next order on anti-ageing skincare products and supplements, our use our Feel Multivitamin promo code to get 50% off your first order on safe and natural multivitamins.
How to use your Green People discount code
To get your Green People discount code, click on the 'Get Code' button. Copy the code and proceed to the Green People website.
Create your order, and proceed to checkout.
Below your order summary, you'll see an empty box where you should enter a discount code. Paste your Green People discount code, and click on the 'Apply' button next to it.
Click on the 'Continue to Checkout' button. You can choose one of the express checkouts or check out regularly.
Fill in all the required billing and shipping information, and choose your shipping and payment methods. Enter your credit card information and finish your order.
More vitamins brands similar to Green People
About Green People
Green People was founded in 1997 by Charlotte Vøhtz, who wanted to create truly organic skincare products. Her young daughter Sandra had skin allergies and eczema, so she's been looking for natural products. Unfortunately, she discovered that many so-called natural skincare products use synthetic ingredients. Green People products are free of aggressive ingredients and synthetic chemicals (parabens, phthalates, SLS, alcohol, and others). They have up to 99% active natural and organic ingredients.
Green People delivery
Green People delivers its products to most countries in the world. Countries it doesn't deliver to are the ones where it has a licensed distributor you can order from. If ordering to the UK, free delivery is available for orders over £15.
Green People returns
If for any reason you'd want to return one of the Green People items, you can do this within a 28 day period from the purchase. You can exchange it for another product or receive a full refund. If you received a free promotional gift, you must return with the product you're returning in order to receive a full refund.
Green People organic certifications
Green People was certified organic by the Soil Association in 2002, by Organic Food Federation in 2003, and by EcoCert in 2009. It's the only cosmetics company to be independently certified by three different certification bodies. 90% of its products are certified by one or more of these certification bodies. It has the ECI (Ethical Company Index) of 92 and is also certified as a cruelty-free brand by PETA.
Green People awards
Green People has won more than 150 awards across all of its product ranges.
Green People charity work
Green People is always looking to give something back and help others. 10% of its yearly net profit is donated to charitable causes and charities, including the Chestnut Tree House, the Marine Conservation Society, the Penny Brohn, and the Lullaby Trust.
Deal Terms
See the deal provider's website for terms & conditions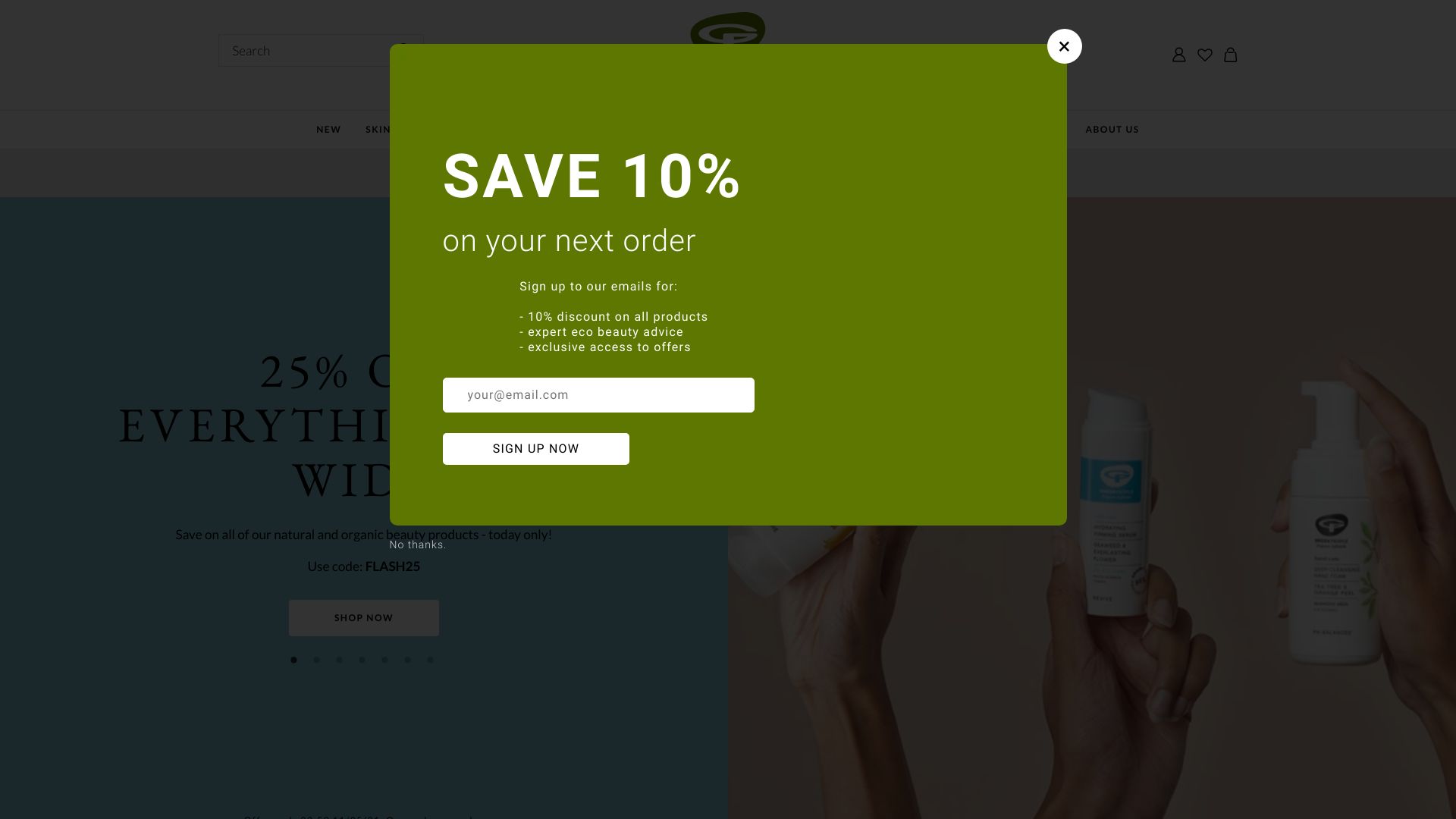 Similar deals to Green People