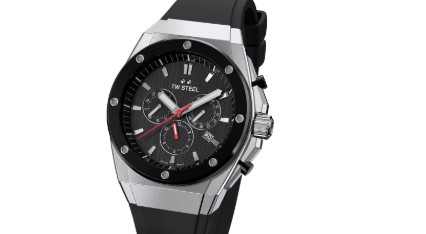 Get 20% off your next watch from TW Steel with our exclusive military voucher code. TW Steel is a Dutch company that produces high-quality watches and features more than 140 different models in its collections.
How to use your TW Steel discount code
1. To redeem your TW Steel voucher code, you should first click on the ´Get Code´ button. Copy your voucher code and visit the TW Steel website.
2. Select the watch you´d want to buy and add it to the cart.
3. Before you proceed to checkout, paste your voucher code in the empty box and click on the ´Add´ button next to it. You´ll see the discounted amount immediately.
4. If you already have an account, you can log in. And if this is your first time ordering from TW Steel, you should fill in all the required information and place your order.
About TW Steel
TW Steel is founded in 2005 in the Netherlands. Its founder, Ton Cobelens, designed and produced the first collection of watches from his house. First four models were TW1, TW2, TW3 and TW4. Today, TW Steel offers a wide range of watches in different styles and shapes, as well as some accessories.
Ton´s son Jody joined the team and introduced TW Steel watches to the world. With his sales and marketing skills, TW Steel watches have soon become a worldwide phenomenon.
TW Steel offers free shipping across the world and strives to deliver all orders within 1 to 5 working days, however, sometimes that´s not possible. In that case, you´ll get your deviating estimated delivery date in the Order Confirmation.
If you have any questions regarding products or service, you can contact TW Steel customer support. All TW Steel watches come with a 2-year manufacturer's warranty. Once you receive your order, you´ll have 14 days to return your order. No need to specify a reason.
What TW Steel Has to Offer?
TW Steel offers several different collections of watches, including Chrono Sport, CEO Adesso, CEO Tech, Canteen, and more. It also features some special editions, such as Dakar, Red Bull Holden Racing Team, Son of Time, Boutsen Ginion, and Donkervoort. With TW Steel, you´ll find the watch that suits your needs perfectly.
And if you need a watch box or organiser, TW Steel has it, too. Check out its accessories where you´ll find many more TW Steel branded products, as well as the Son of Time apparel.
More watches please
TroopScout offers various
military discounts
, so if you´re looking for more watches, don´t forget to check out their other
military discounts on watches
. If you´re looking for luxury wrist watches for men and women, then use a
Watch cabin armed forces discount.
They feature a large selection of famous brands, such as Casio, Diesel, Guess, Marc Jacobs, DKNY, and more. However, if you want your watch to be unique and more personal.
Deal Terms
See the deal provider's website for terms & conditions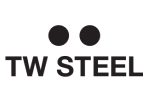 TW Steel: 20% Off Voucher Code
Get Code
TROOPSCOUT EXCLUSIVE