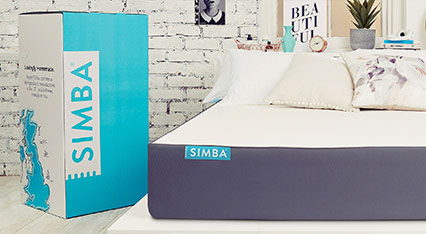 This Simba discount code is proudly presented to all TroopScout users: serving members, ex-forces, family and friends.
Thank you all so much for your service and sacrifice!
How to use your Simba Discount code
Click 'Get Code' above.
Fill in your email address and then click 'Get my £50'. You will be sent an email containing a unique discount code.
Check your email account to see whether you have received the promotional code.
Go back to the Simba website and 'add to cart' the items you want.
When you've finished shopping, click on the basket in the top right corner, taking you to the shopping cart. Click 'Checkout' in the bottom right corner to continue.
Fill in the customer details section on the left, and then type in your unique discount code into the box provided on the right hand side. Click 'Apply'.
Once the discount has been applied, click 'Continue' at the bottom to progress on to payment and then successful purchase of your first order.
Anticipate living in your new bed for the next week!
Designed and manufactured in the UK, Simba has created its very own affordable yet high-quality mattress. It's even been heavily tested and approved by The Sleep to Live Institute, and these guys know about their sleep. Uniquely patented springs that would work inside a rolled up mattress, and Visco memory foam that moulds to any body shape, makes Simba mattresses the ultimate bedding for those in need of a good night's sleep. Simba is so sure about their product that they offer a '100 night sleep trial' just to make sure that you've made the right decision. With your sleep being their number one priority, take comfort in the knowledge that Simba knows how to get you your quality z's in every night.
Simply unroll the mattress out in your bedroom and let it inflate back out to full size before jumping in for your first night's slumber! To compliment your new Simba mattress, be sure to take a look at the additional extras like the hybrid pillow and mattress protector for the ultimate Simba experience.
Order your new Simba mattress today, get it delivered tomorrow and they'll even collect your old mattress for you at the same time too! Talk about convenient.
Other deals from Troopscout you might like: 10% off at The Fine Bedding Company.
More bed/mattress brands similar to simba sleep
Deal Terms
Minimum spend of £349.
Simba referral discount applies only to new customers making their first order.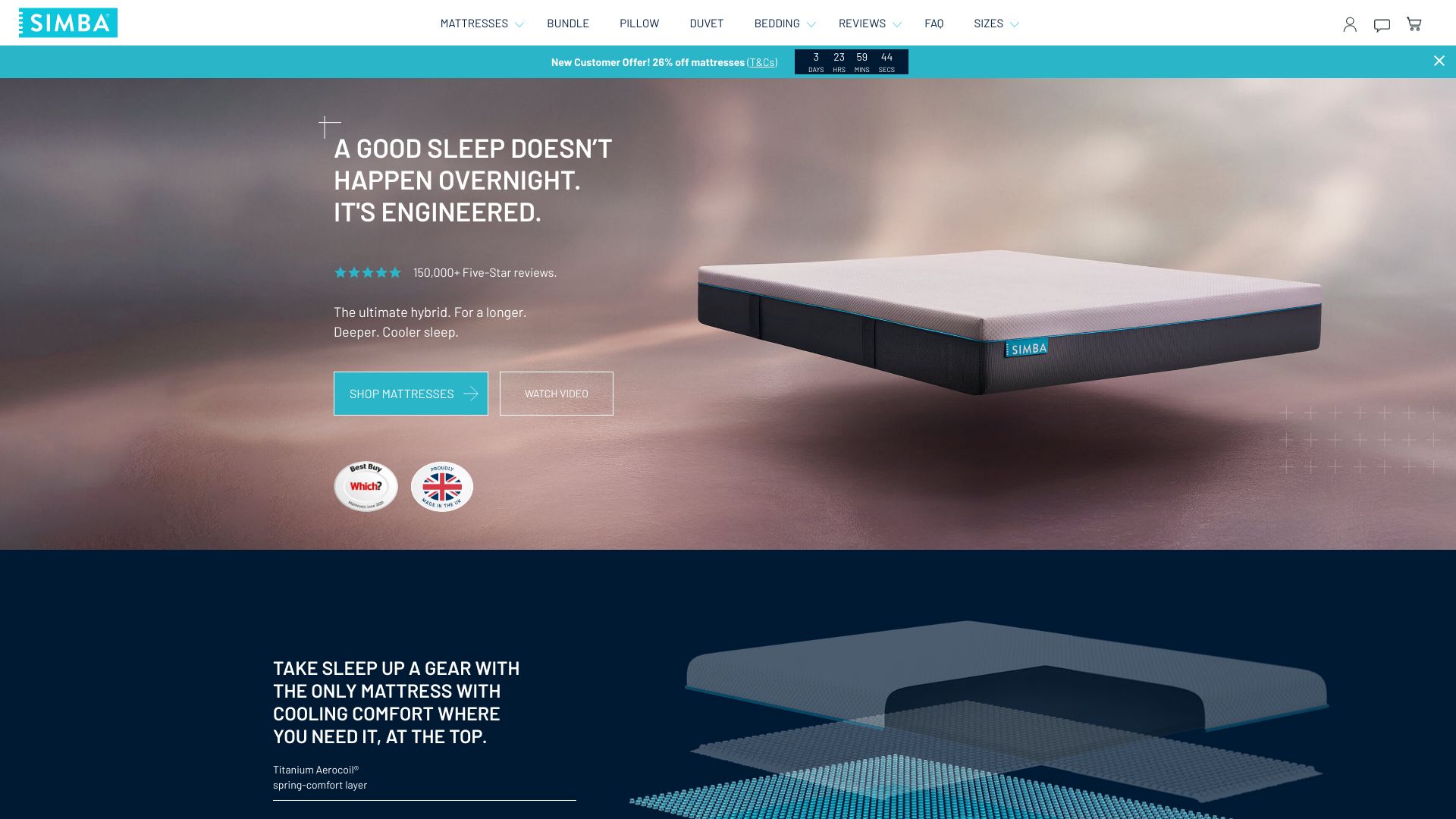 Similar deals to simba sleep