How to use your Preloved voucher code
To get your Preloved voucher code, click on the 'Get Code' button. Copy the code from a pop-up window and open the Preloved website.
Select the 'Membership' from the menu at the top of the website. Redeem your Preloved voucher code, choose 'Full Membership', and fill in all the required contact information to create your Preloved account.
More shopping brands similar to Preloved
About Preloved
Preloved is one of the UK's most loved and trusted online second-hand marketplaces. The company was founded in 1998 and has grown to be an amazing community of sellers, buyers, and creators, with thousands of new products added every day in over 500 categories. You can sell and buy anything from jewellery and clothing, wedding decorations, children's toys and games, to pets, horses, and livestock. And the best is - you won't be charged any listing or selling fees!
Freeloved
Check out the 'Freeloved' section and browse through hundreds of items added every day. Or add your own stuff that and declutter your house!  
Preloved Full membership
In addition to standard features that you'll also have with a Free membership, Full membership offers some other perks, as well. Anyone can place unlimited adverts and take part in Preloved Community discussions, but with a Full membership, you'll be able to include more photos and respond to adverts asap.  
Preloved member rewards
Preloved partnered with other businesses and launched its Preloved Rewards Club. Even with a free membership, you'll be eligible for these exclusive deals.
Preloved community
With Preloved, you can find people who share a similar passion for second-hand shopping. Share your gems and learn some new tips & tricks. Browse the Preloved blog, join one of its Facebook groups (Preloved People, Preloved Pets, and Preloved Motors), take part in #PrelovedHour on Twitter, or use #MyPrelovedHome and tag @prelovedofficial on Instagram.
Preloved for business
Preloved also offers memberships for businesses. Upgrading your membership will help you stand out, sell your items at the highest possible price, and get access to the best bargains. You'll be able to add as many photos as you want, create a video ad, and add a link to your website.  
Preloved reviews
With more than 700 reviews and a TrustScore of 4.4/5, Preloved is rated as excellent on Trustpilot.
Deal Terms
See the deal provider's website for terms & conditions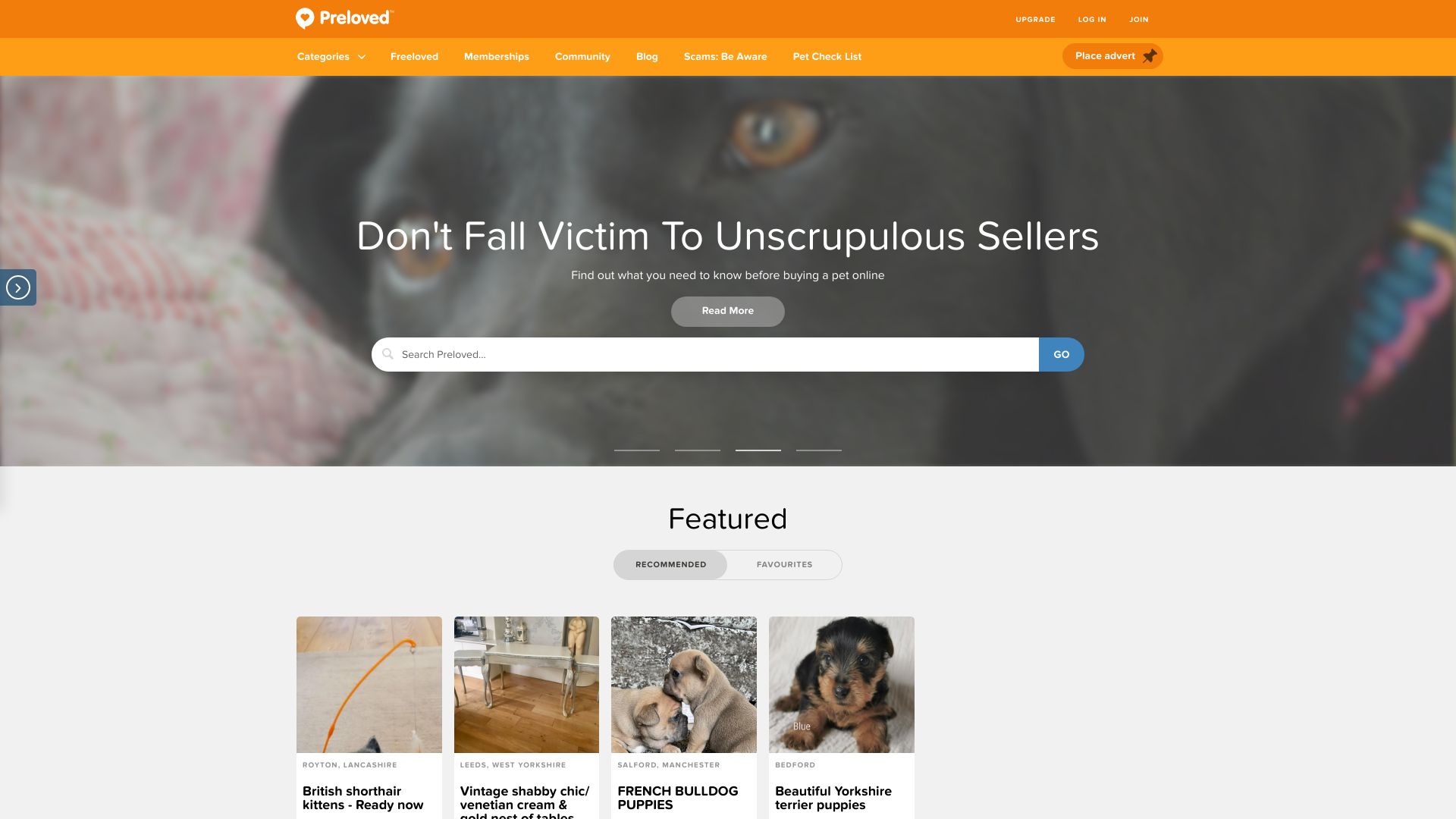 Similar deals to Preloved