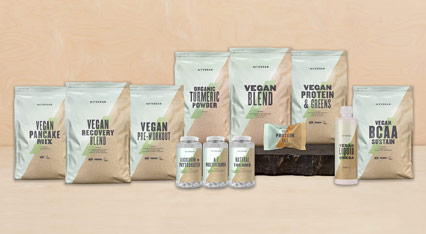 Discover delicious plant-based cuisine at low prices with a great military discount for My Vegan. With a promo code giving 10% off every order when you spend £25, you can now load up your cart for less.
You no longer need to choose between delicious flavours and healthy food with this fabulous range of plant-based snacks, proteins and supplements. Harness the goodness of plants with every mouthful and take the first steps towards being your best self.
Who can take advantage of this My Vegan promo code?
It doesn't matter if you're not a member of the UK Armed Forces or have a military affiliation as this deal is available to all TroopScout users.
About My Vegan
Based in Manchester, My Vegan is a company that's simply passionate about providing the very best in plant-based nutrition. Taking the view that vegan snacks and supplements shouldn't just be for an exclusive community, they set about creating some of the best plant-based products on the market.
My Vegan pride themselves on having complete control of every step of the process, with fabulous in-house production facilities and a whole host of other cutting edge equipment. My Vegan don't just sell their products - everything is formulated, developed and tested there too.
The entire range is completely plant-based but this is vegan food like nothing you've had before. All the snacks and treats are a mouthful of heaven and the supplements provide a powerful shot of plant goodness.
The products to pick from
The discount code is available for the full range of products at My Vegan so whether you want to boost your wellbeing or fill up on a tasty snack, you can benefit from money off.
When your tummy deserves a treat, choose from products such as all-natural peanut butter, protein cookies or a protein bar. If you can wait a little longer there's even a pancake mix.
We've also got vegan proteins and supplements, giving your body the boost it needs to reach its beautiful best.
With a commitment to quality that's unswerving and only plant-friendly, vegan ingredients to be found My Vegan offers an easy way to overhaul your bad habits and step towards a healthier future.
Looking for more health-related deals?
If My Vegan has got you feeling inspired to give your body a little TLC, we've got a wonderful range of other
proteins and supplements
, as well as lots more money-saving military discounts on
beauty and fitness
.
With top brands such as Tribe and Neubria featured in some of the latest offers, it's never been simpler to boost your wellbeing and feel really great about yourself.
Don't forget to sign up for instant access to the best military discounts and to receive the hottest deals straight into your inbox.
Deal Terms
For full terms and conditions, refer to the My Vegan website.
tags: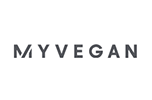 My Vegan: 10% Off £25 Spend Discount Code
Get Code
TROOPSCOUT EXCLUSIVE
Not working?