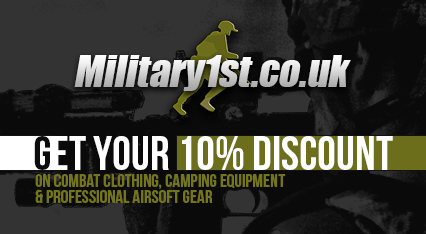 Enjoy an increased 10% Discount on all Combat, Tactical and Outdoor Clothing and Accessories when shopping at Military1st.co.uk!
We offer broad range of quality Clothes, Footwear, Equipment, airsoft (BB guns) and gear from such well-known brands like Helikon, Highlander and 5.11 to only mention few.
1. Click 'Get Code' to get the voucher code and open the Military 1st site.
2. Add items to your basket
3. Enter code at checkout to enjoy 10% forces discount from your purchase
Top brands include:
5.11, Abbey, Adventure Lights, Alta Industries, ASG, BioLite, Black Bear, Airsoft, Bolle, CamoSystems, Civilian, Classic Army, Cobra, Condor, CyberGun, Flyye Industries, Fox Outdoor, G&P, Hazard 4, Helikon, Highlander, Inova, Jack Pyke, Joseph, Rodgers, Klean Kanteen, Leatherman, Luger, Magnum, Maxpedition, Mechanix Wear, MFH, Mil-Com, Mil-Tec, Milbro, Newton, Nite Ize, Opinel, Pro Company, Pro-Force, Pulsar, Pure Trash, QuiqLite, SMK, Source, SpyPoint, Strike Systems, Surplus, Swiss Arms, Swiss Eye, Teesar, Tervel, Tru-Spec, Viper, Web-Tex, Wenger, Whitby & Co, Wiley X, Wisport, Yukon, Zippo + more!
Deal Terms
No Terms & Conditions apply.
More outdoors brands similar to Military 1st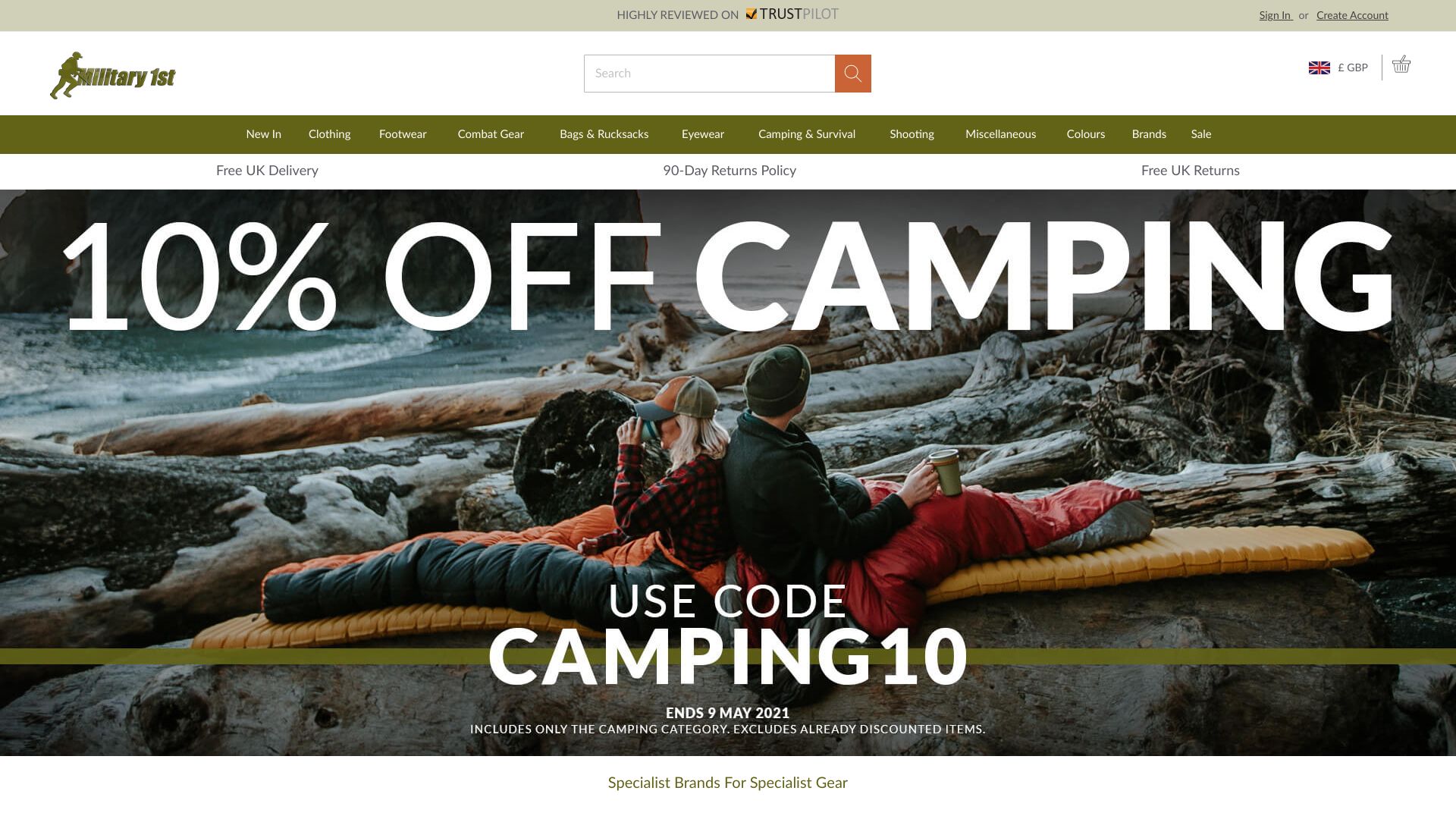 Military 1st videos
Similar deals to Military 1st