Looking for more discounts on similar products? Check out Canterbury and Raging Bull. Use our members-only Canterbury voucher code when placing your order, and you'll get a 15% discount on casual sportswear for rugby enthusiasts. Raging Bull offers casual and sportswear, as well as menswear for the big & tall, and with our exclusive Raging Bull promotional discount code, you'll get 15% off.
How to use your LooseHeadz discount code
To get your LooseHeadz discount code, click on the 'Get Code' button on the right. Copy the code and continue to the LooseHeadz website to create your order.
Click on the 'Shop Now' button, select your preferred product category, and click on a product you'd want to purchase. Select the size and click on the 'Add to Basket' button below. Select the 'View Cart' or 'Checkout' button from a pop-up window.
When at a checkout page, you'll see a place for your LooseHeadz discount code on the right. Paste the code and click on the 'Apply' button next to it.
Choose one of the available express checkouts on the left, or enter your contact information, and continue to shipping and payment.
More rugby brands similar to LooseHeadz
About LooseHeadz
LoosehEadz is a rugby leisurewear brand founded in 2017 by Dave, Mark and Rob, with more than 60 years of playing experience between them. They were driven by the desire to help others and tackle the stigma. Loose Headz creates rugby clothing designed to get people talking. It offers a range of clothing and accessories for both men and women - shorts, vests, t-shirts, hoodies, and more.
The LooseHeadz Foundation
The LooseHeadz Foundation was founded on a mission to raise money for the betterment of players' mental wellbeing and to tackle the stigma when it comes to mental health. It's funded through the sales of clothing, as well as through donations and fundraisers. Through its Partnership Programme, LooseHeadz supports local rugby clubs, encouraging physical activity and providing a safe space for players to open up. Another of its initiatives is Social Rugby, geared to men over 50  and designed to get them back playing rugby.  
LooseHeadz UK delivery
LooseHeadz offers a flat rate shipping fee of £1.99 for all UK orders placed through its website. Your order will be delivered via Royal Mail (second class postage). Since each product is made to order, you should allow up to two working weeks for your order to be delivered.  
LooseHeadz international delivery
LooseHeadz delivers its orders outside of the UK, as well. Delivery charges will depend on the country you're ordering to.
LooseHeadz returns
LooseHeadz offers a 28-day returns guarantee. To be eligible for a return, the product should be unworn and unused. When returning the product, you should include a note detailing your order number, as well as the reason for the return, or request for the exchange.
Deal Terms
See the deal provider's website for terms & conditions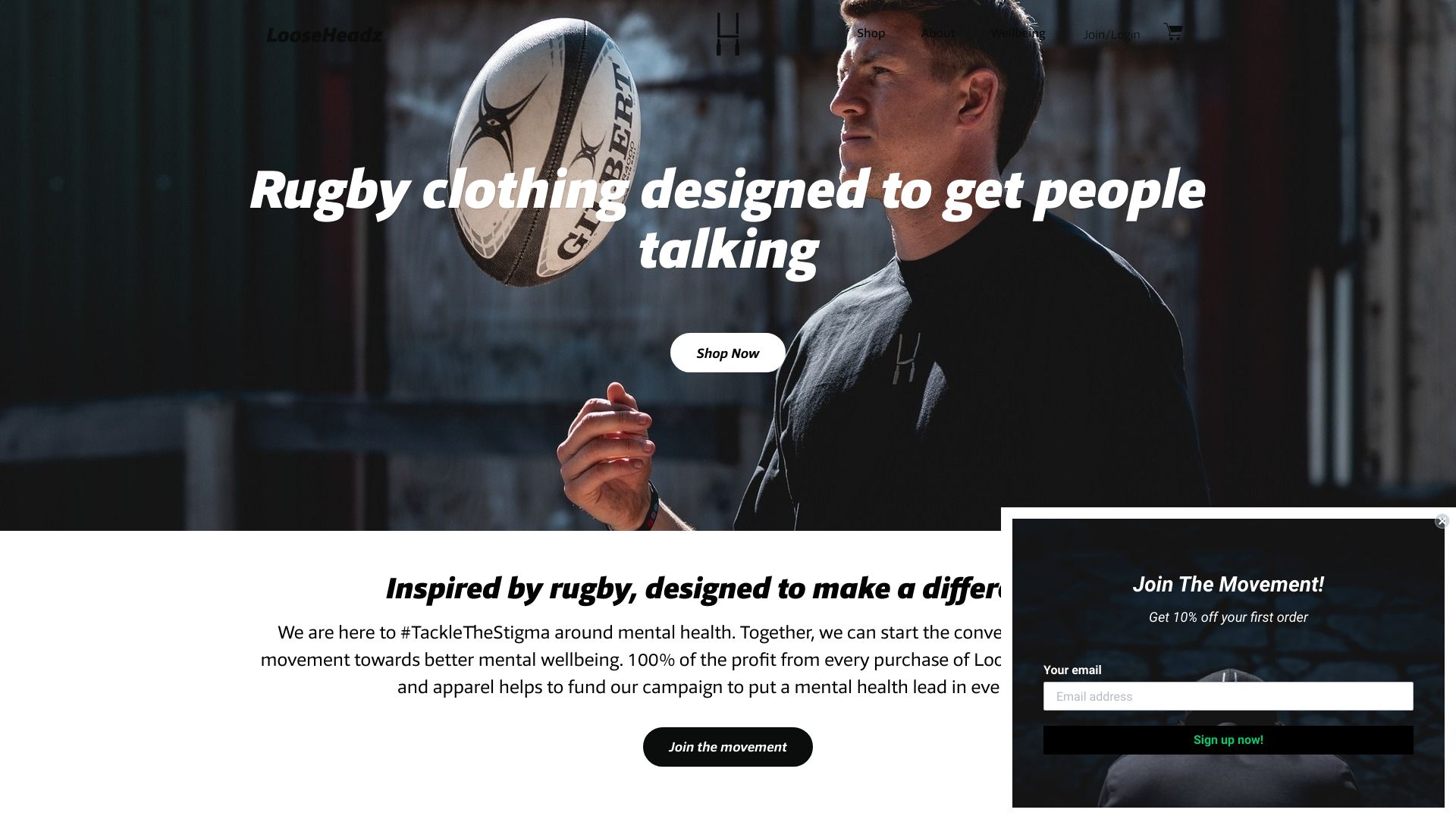 Similar deals to LooseHeadz


Sports equipment online & in store

SAFE JAWZ
Exclusive 10% off all orders
Self-fit & custom-fit sports mouthguards