How to claim your free Yes Chef Boxes discount code
To claim your free Yes Chef Boxes, click the get discount code icon and copy your free discount code.
Head over to the Yes Chef Boxes website, add all the items that you want to purchase to your basket and checkout.
Paste your free Yes Chef Boxes coupon code on the empty coupon code box and apply.
Enter your billing details, additional delivery notes and shipping address.
Complete your order by choosing the preferred payment method.
More recipe boxes brands similar to Yes Chef Boxes
About Yes Chef Boxes
Yes Chef Boxes is a brand that offers delicious recipes, giving you the chance to experience exceptional flavours within a short cooking period. The company sends pre-measured ingredients that you will need to cook your food. These are delivered alongside easy-to-cook recipes. Whether you are a pro or an amateur at cooking, worry not. The simple recipes give you a chance to experience flavours that you have not had before. Each week, Yes Chef Boxes offers 40 different recipes including a variety of meat-based or even vegan food. And you get to choose some wine to sip as you cook!
Yes Chef Boxes Delivery
Yes Chef Boxes delivers via DPD. Your delivery should arrive between 7.30 am and 9.30 pm. However, you can add special delivery instructions before you checkout. Please ensure you input the correct delivery address to avoid delivery hurdles. If you receive an unsuccessful delivery attempt, please arrange for a re-delivery via the details provided. Yes Chef Boxes will not take responsibility for goods damaged or stolen after your products are left in a safe place. In some cases, you may receive an incomplete box. Please be patient as the company may ship orders in two different boxes.
Yes Chef Boxes Returns Policy
If you have issues with your Yes Chef Boxes such as damaged boxes or missed ingredients, please contact the company as soon as possible via info@yeschefboxes.com.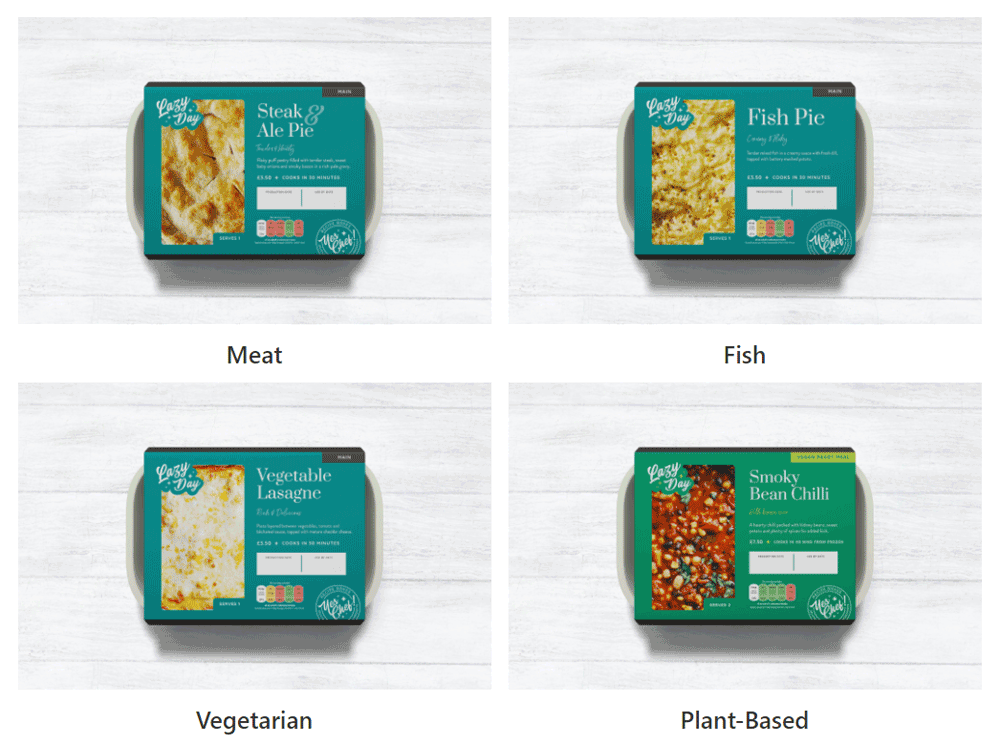 Yes Chef Boxes FAQs
Will I get bored of Yes Chef Boxes recipes?
It is unlikely that you will get bored of Yes Chef Boxes recipes. The company offers over 40 recipes weekly and is also constantly developing new recipes.
When is the ideal time to change my meals?
You should change your meal before your weekly subscription renews. The company will not charge you for changing your meals.
My chicken has an unusual smell. Can I still consume it?
Your chicken and other protein food may have an eggy smell when you open it. This is because Yes Chef Boxes uses vacuum packaging to preserve protein quality. To remove this smell, open the packaging and let it sit for a few minutes before cooking.
What is included in the chef box?
The Yes Chef Box contains all the ingredients that you will need to cook your food. An easy-to-follow recipe card is also included. The box does not contain staple household cooking items such as salt, oil, eggs and water.
Do Yes Chef Boxes have BBQ options?
Yes. Browse the BBQ selection and pick one that appeals to you.
What if I want to cancel my Yes Chef Boxes?
You can cancel your Yes Chef Boxes anytime. However, ensure you do so before your subscription renews, lest you will receive your last box.
Does Yes Chef Boxes offer a choice of recipes?
Yes Chef Boxes offer a variety of recipes. Every week, you get over 40 recipes to choose from which eliminates the monotony of eating one food type.
How should I store my Yes Chef Boxes ingredients?
All wet ingredients such as fish, meat and vegetables should be stored in the fridge while root vegetables should be stored in a cool dry place. Please ensure that you remove the insulated bag before storing your ingredients.
Can I buy a one-off recipe box?
Absolutely. You can buy a one-off recipe box. Just select the meal choices (2 or 4) from the wide variety available. Your box will be delivered with all the ingredients and recipe cards.
What if I don't want to choose the meals?
If you find choosing meals tasking, shop the Set Yes Chef Boxes range. The company delivers different recipes weekly, perfect for those busy days when meal planning is just impossible.
How can I contact Yes Chef Boxes?
You can reach the Yes Chef Boxes team via email at info@yeschefboxes.com.
Yes Chef Boxes Reviews
Yes Chef Boxes has a 3.6 rating among 132 reviews on Trustpilot. Some customers have complained of cancelled subscriptions before the arrival of the box. However, others loved the quality of the food and the fantastic customer service. 
Similar deals to Yes Chef Boxes

GOUSTO
60% off first box + 30% off first month

GRUBBY
Exclusive 50% off your first week then 30% off next 3 weeks