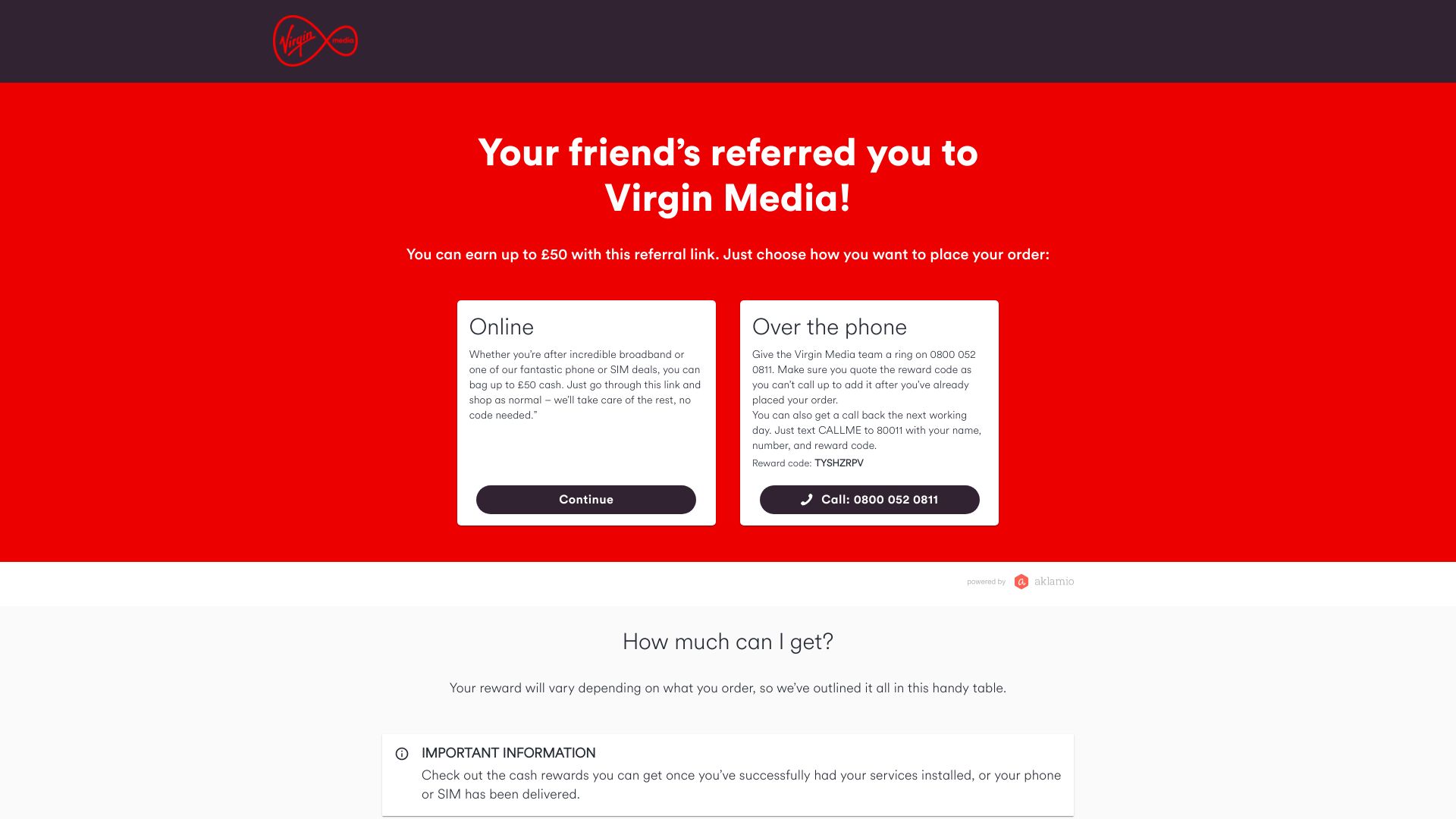 How to claim your free cash with a Virgin Media refer a friend link
Click 'Get Deal' to open the Virgin Media refer a friend sign up page.
Select Online or Over the phone, depending on how you'd prefer to order.
Fill in the form as requested.
Once you have kept your account open past the cancellation period you will receive free cash in the email address that is associated with your Virgin Media account.
More refer a friend brands similar to Virgin Media
Deal Terms
This discount /free gift is for new accounts only.
Similar deals to Virgin Media

ORCA APP
Free share up to £200 when you sign up & buy 3 different assets
Buy stocks & shares app

TIDE
Free £50 when you sign up and spend £500
Open a business bank acc in minutes

OVO ENERGY
£75 free gift card when you sign up
Zero carbon energy