Using the finest ingredients and most talented chocolatiers, Godiva produce some of the worlds most irresistibly loved chocolates.
TroopScout users can save up to 20% off their online purchase at Godiva Chocolates with this exclusive voucher code.
Godiva proudly present this offer to our serving members, ex-forces, family and friends.
Thank you so much for your service!
1. Click 'Get Code' to get the voucher code and open the Godiva Chocolate website.
2. Shop as normal
3. Type in the exclusive voucher code at check out to claim your discount (CODE IS CASE SENSITIVE)
4. Enjoy your savings and chocolates!
Godiva is a world renowned chocolatier with stores throughout the U.K.
The name comes from the legend of Lady Godiva who made a risqué deal with her husband. In order to save his subjects from increased taxes, she would ride through the streets with nothing on, and if the citizens stayed inside Lord Leofric would not raise taxes. True to his word, after the citizens remained in their homes during her ride he lowered the taxes.
Today Godiva chocolates are a delicious symbol of luxury and quality. Godiva is best known for its handmade chocolate pralines mixed with almonds, hazelnuts, and caramelized sugar, but today has grown to include a stunning selection of truffles, chocolate bars, biscuits, and so much more. These chocolaty treats make the perfect gifts for any occasion including Valentine's day and Christmas.
These irresistible chocolate creations are made by top chef chocolatiers from the highest quality GMO-free ingredients to ensure the finest chocolates imaginable.
Godiva is committed to building its brand through sustainable practices and programs, including partnering with the World Cocoa Foundation to ensure that all of their West African cocoa suppliers meet all labor laws and regulations.
They are working to ensure all of their coca supply is from sustainable sources. In addition to this, the Lady Godiva Program was created to support inspirational women around the world with their causes such as funding over 300,000 meals for children in cocoa growing communities throughout West Africa.
Deal Terms
This voucher code saving is only valid online at Godiva Chocolates. For full terms and conditions please contact Godiva Chocolates directly.
More chocolate brands similar to Godiva Chocolates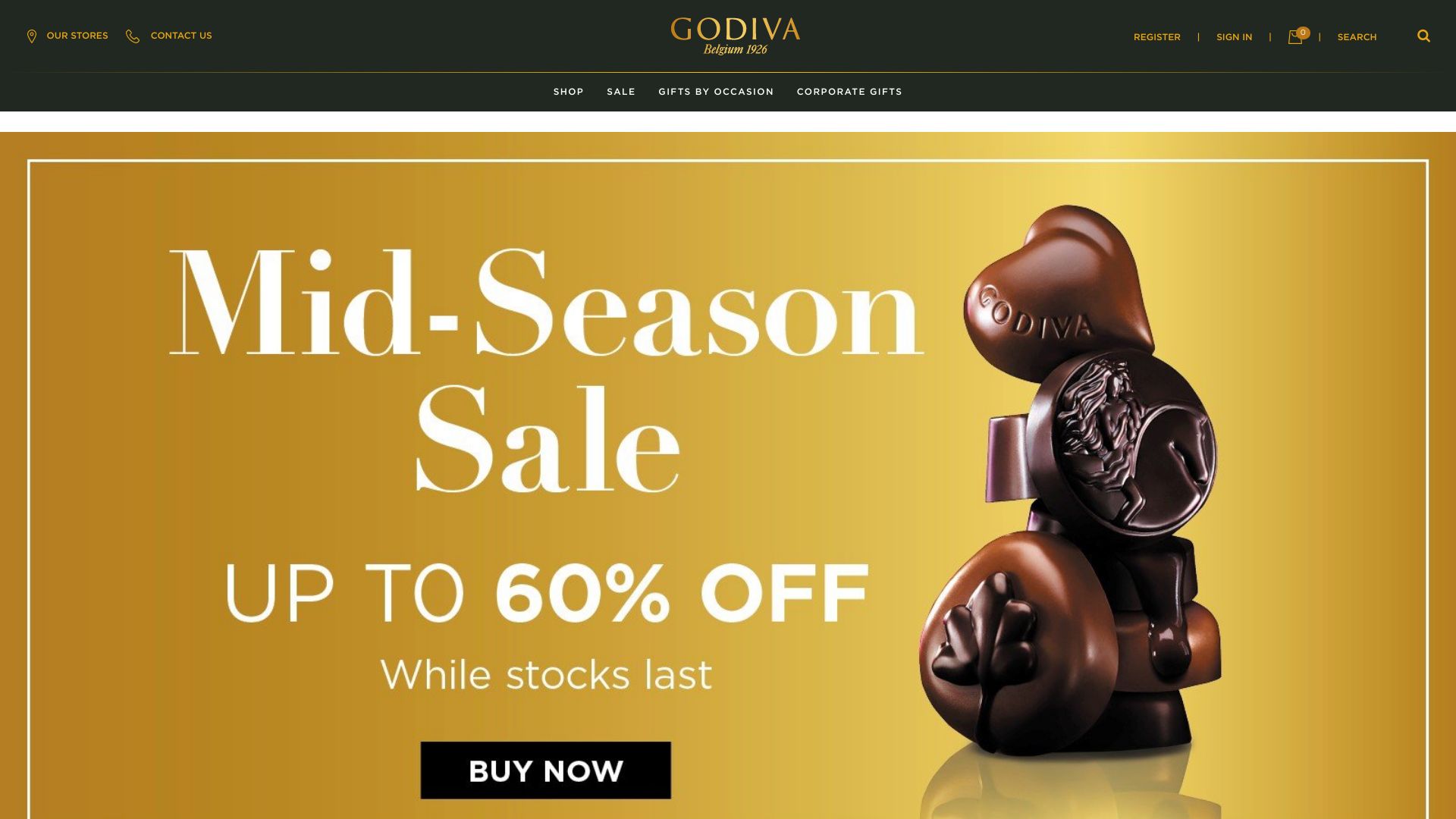 Similar deals to Godiva Chocolates

NOMO
20% off your first order