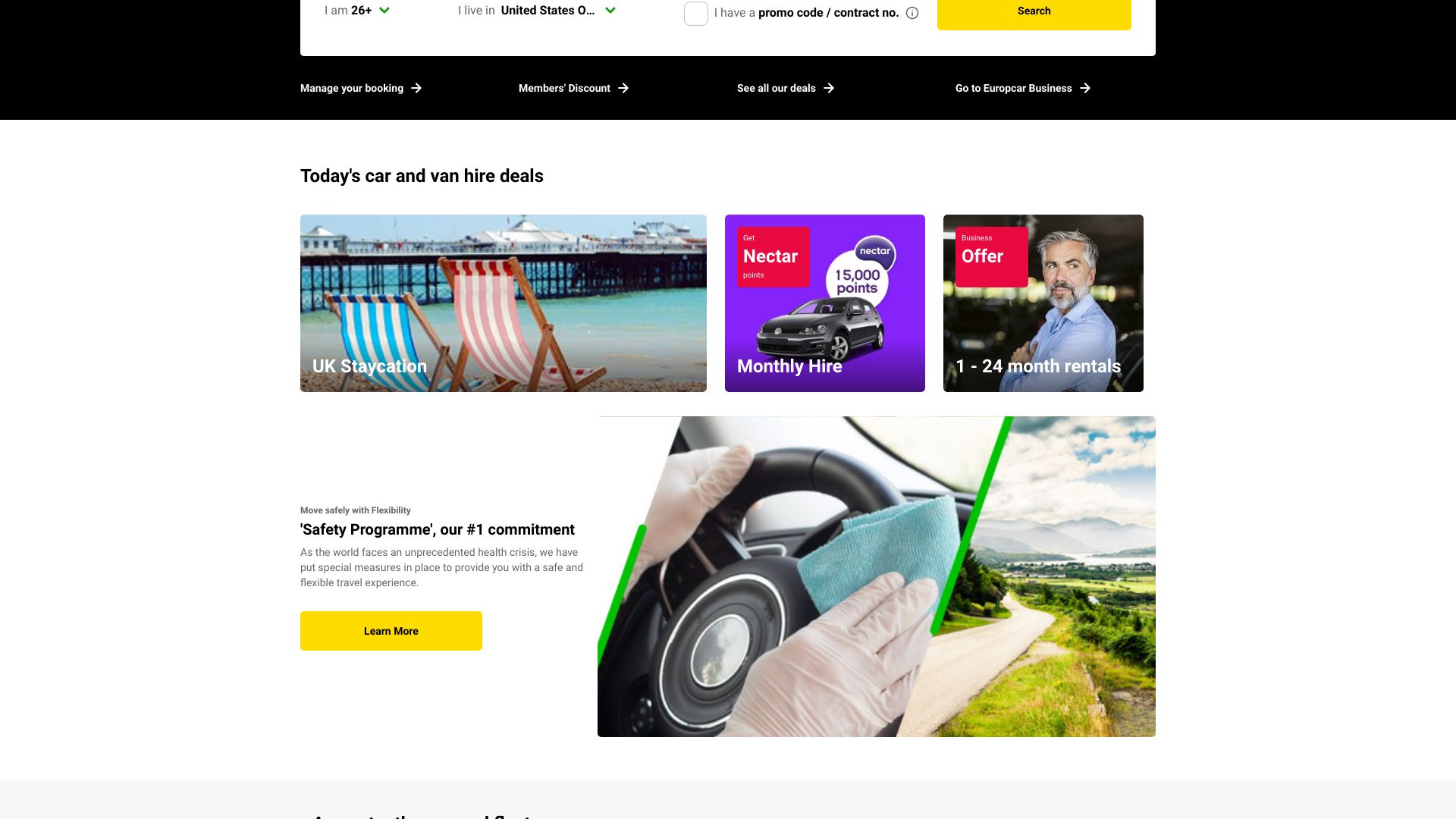 To find car hire that suits your needs just enter your requirements on our special TroopScout website and save.
How to use your Europcar Armed Forces Military MOD Discount
Click 'Get Deal'.
Enter your search requirements.
Select your vehicle and payment option (online or at pick up) and press 'Book'.
Your discount is automatically applied to your booking, there is no promo code needed.
Fill in your payment and driver details, and click 'Pay Now' or 'Reserve Now' at the bottom of the page to complete your booking.
Present your military service ID at the time of rental.
Europcar is a car and van rental company originating from France, when it was founded in Paris in 1949. Today with Europcar, you can enjoy affordable car hire in more than 250 locations across the UK, as well as popular European tourist destinations such as Spain, Portugal, France, Italy and Germany. In fact, they have locations in more than 140 countries spanning North America, Asia and Africa too, making Europcar a global leader in car and van hire.
Whatever your needs may be whether it's a commercial appointment or simply a weekend trip to Cornwall, Europcar guarantee great service and, it goes without saying, exactly the car model you'd like to drive. With services such as 'Delivery and Collect', 'Long Term Hire' and 'Online Check-in' available, it comes as no surprise that Europcar have grown to over 3,800 locations, hiring out vehicles all around the world.
To find car or van hire that suits your needs just enter your requirements on our special TroopScout website and save money today.
Deal Terms
How to claim your Europcar Defence Armed Forces Military Discount
Discount offer cannot be used in conjunction with any other offer, discount, or contractual rate.
Discount offer may not be available on all dates from all locations/countries.
Discount applies to Europcar's standard retail price - the percentage of reduction is calculated on the basis of the non-reduced price (i.e. the reference price), obtained by filling in the same selectio criteria (e.g. dates, destination, vehicles) on the homepage of europcar.co.uk
All other Rental Terms and Conditions of the destination rental country apply
Subject to availability and driver qualification
Europcar reserves the right to end this promotion without notice.
More vehicle hire brands similar to Europcar
Similar deals to Europcar


TURO
Rent your car, free to get going
Rent cars or rent out your vehicle