If you're looking for more drinks, take a look at Adnams who sell amazing beers and spirits from grain-to-glass, and Rude Wines, that offers a wide range of world-class wines from around the world. With the Adnams voucher code, you'll save £10, while our Rude Wines discount code brings you 12% off your first online beverage order.
How to use your Beer52 discount code
To claim your discount, click on the 'Get Deal' button, and go to the Beer52 website. No code required.
Click on the 'Claim your free beer now' button. Choose your beers (mixed or light), and paste your code in the field provided on the right side of the screen. Click 'Continue'.
Choose whether you want to upgrade your subscription with 2 special beers for only £5.
Enter your email and password, and click on the 'Continue to delivery' button below.
Fill in all the required delivery information and choose your estimated delivery date. Click on the 'Continue to payment' button below.
Fill in all the required payment information, and place your order.
More beer brands similar to Beer52
About Beer52
Beer52 is the UK's largest craft beer discovery club that delivers the best craft beer from around the world, directly to your door. It was founded in the Summer of 2013, by James Brown. During a motorcycle road trip he took with his dad, they stopped at breweries in Belgium along the way, and he fell in love with craft beer. He nad his friend, Fraser Doherty, started travelling to different countries in search of best beers.
Beer52 delivery
When ordering for the first time, you can select Next Day delivery if you order by 3 pm. The average time for ongoing delivery is 2-3 working days from the shipping. If you're ordering to one of the UK mainland address, your order will be delivered by Yodel or MyHermes, and if you're from Northern Ireland or Highlands, Royal Mail will take care of your order. You'll receive a tracking number you can use to get the latest update on your order.
Beer52 refer a friend programme
If you'd want to invite your friends to start using Beer52, share your unique invite link with them. You can do this by email or on social media and your own website or blog. Once your friend becomes a full paying member, your account will be credited with 40 points and a voucher code for an 8 pack Reward Case. To receive these rewards, you must have an active subscription. Share your invite code with as many friends as you want, there's no limit, but note that you can refer only one other person from your own household.
Deal Terms
See the deal provider's website for terms & conditions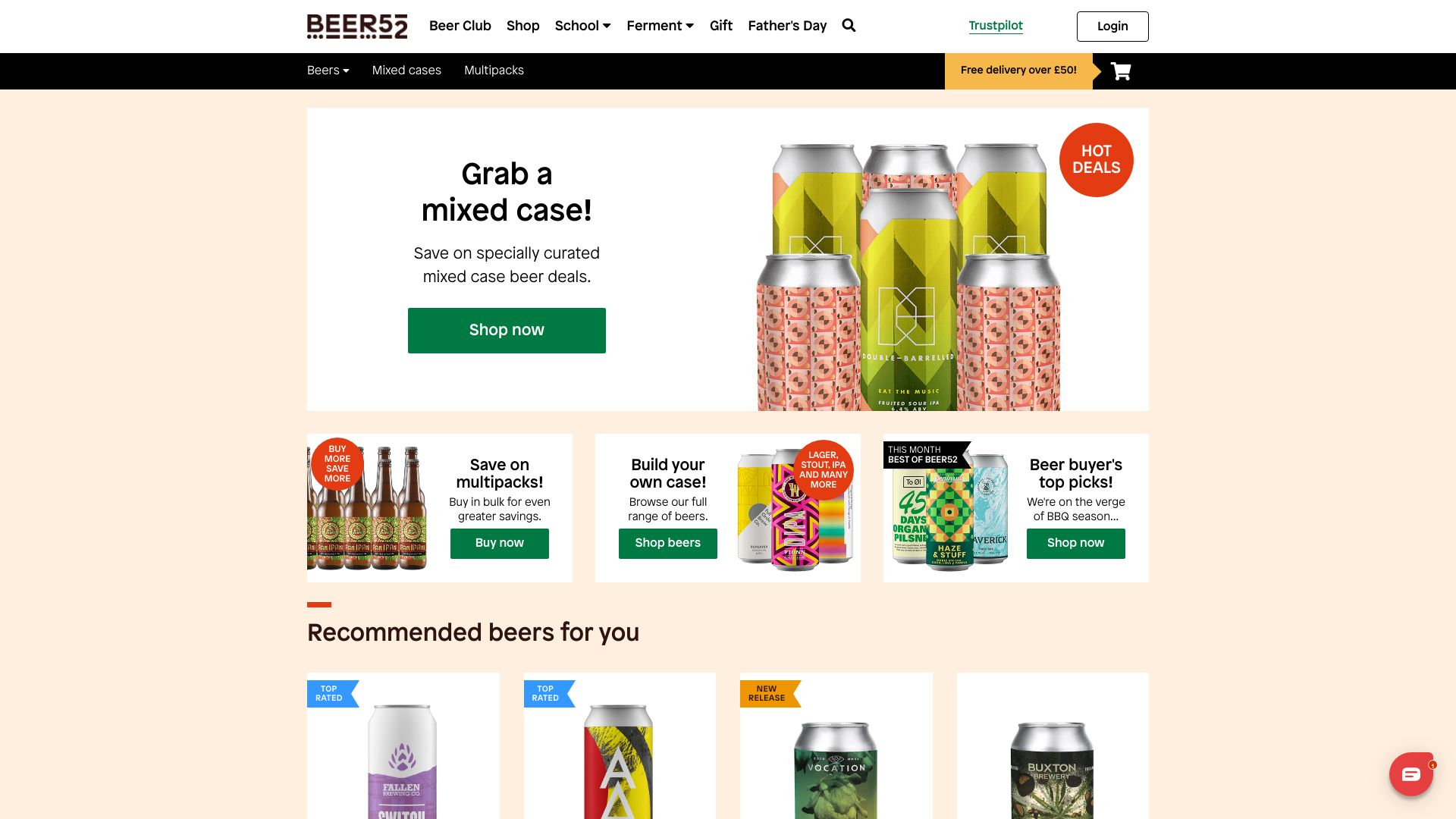 Similar deals to Beer52

ADNAMS
Exclusive £10 off first order


BREWDOG
8x free beers delivered (£3.95 postage)